These digital products are designed specifically to support sales teams, displaying real-time info on the latest TV products and offers in intuitive branded apps.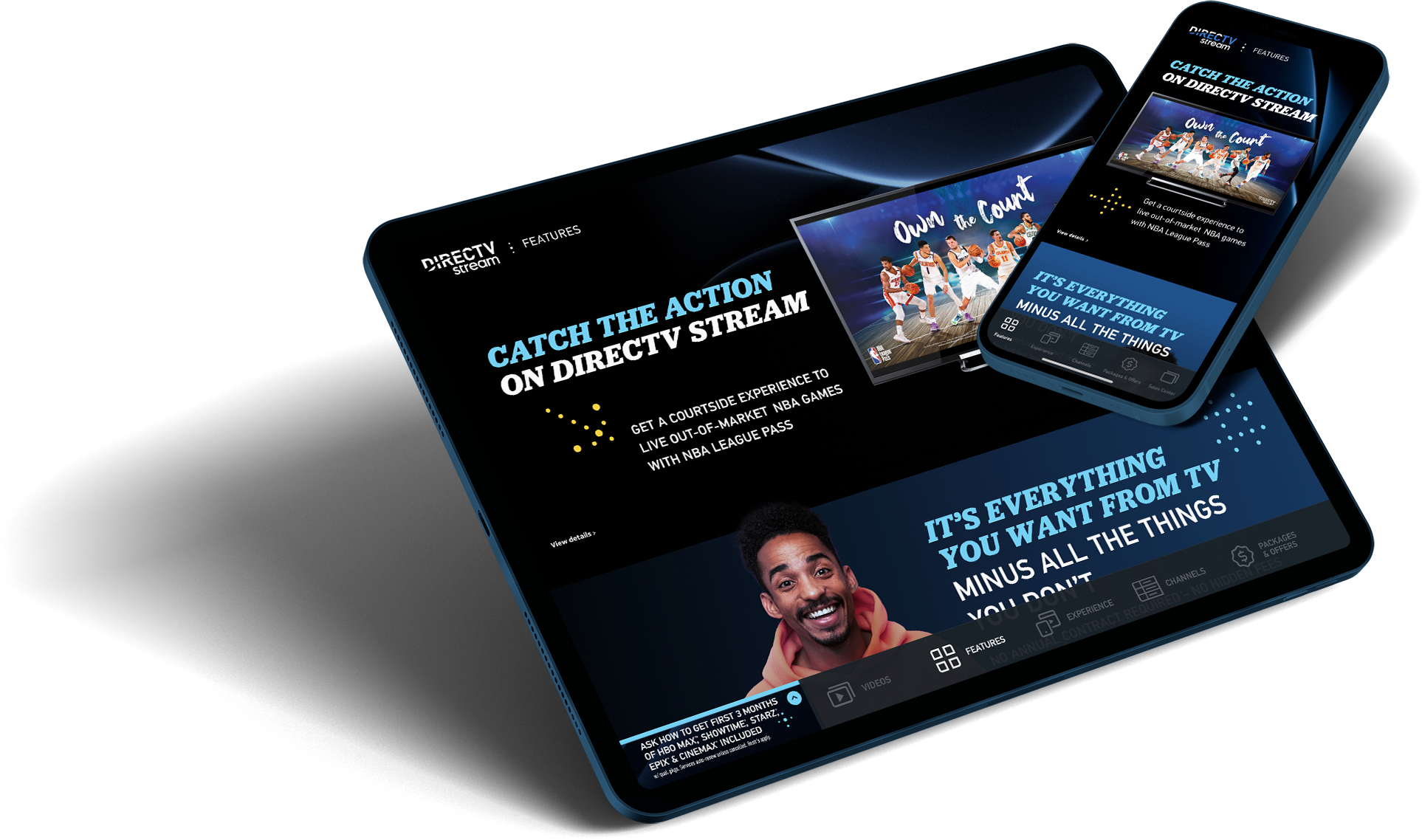 Tablet and mobile apps drive customer engagement during sales conversations
We designed, developed, and evolved this growing suite of digital products, including a custom content management system to support endless variations across platform and location.
We also worked with the client to create all the content within the app for cohesive look. To capture shoppers attention, we animated custom-branded product videos, and designed imagery, information, and pricing for a memorable interaction with sales teams.
Figma wireframes & designs are available to view off-site for privacy purposes - just ask!
Rob Fearon, Motion Designer
Along with the product design and management, we created training materials to support onboarding of new teams and users.
In addition to training materials & documentation, we filmed live action demonstrations to inspire sales teams and spark ideas on how to integrate the app into their sales pitches.
Training video screenshots