An integrated suite of interactive tools custom-built to help shoppers discover, design, and purchase their perfect sleep setup.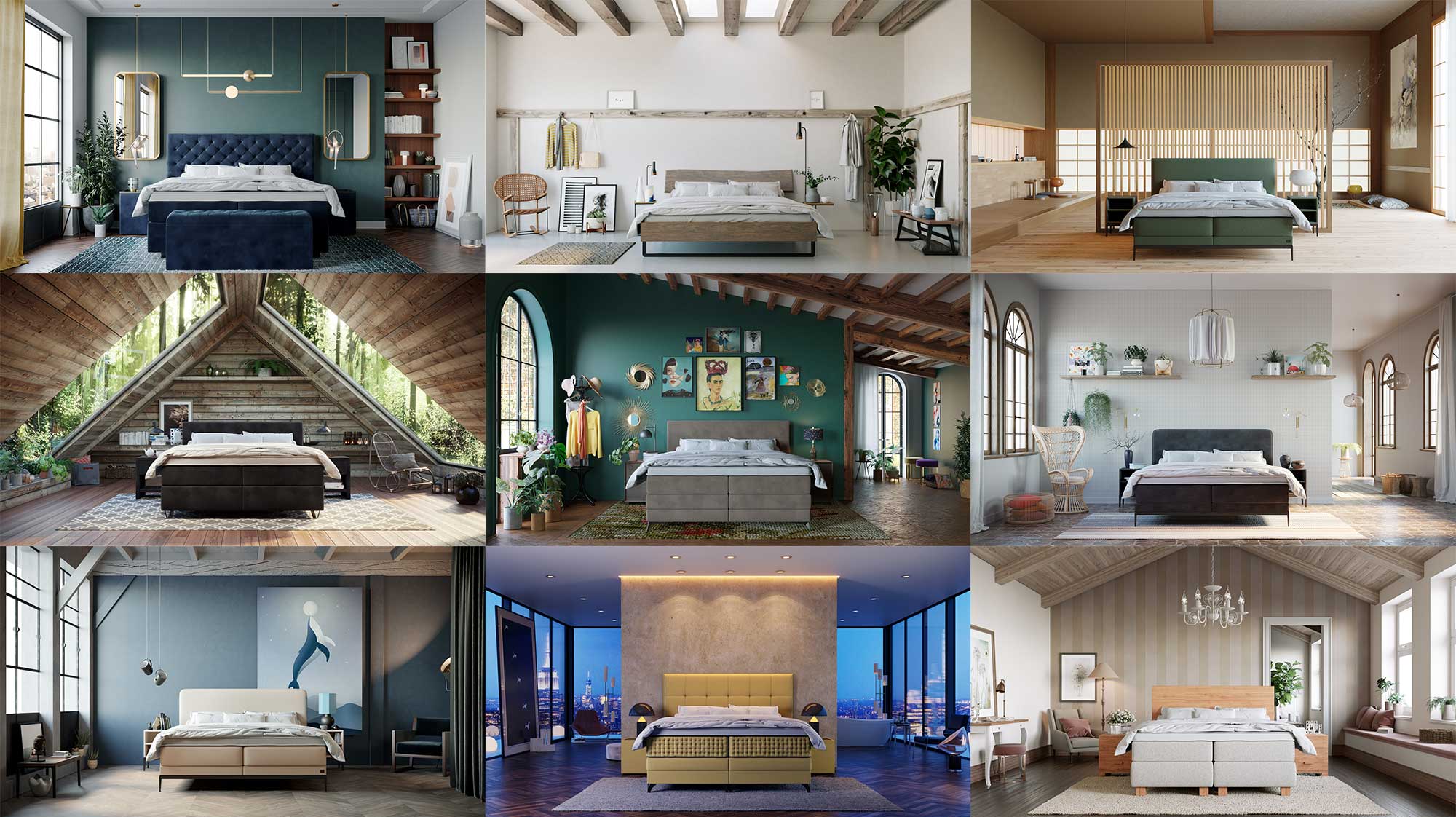 Digital products to design the bedroom of your dreams
Three key applications work together seamlessly to modernize the complex shopping experience in this traditional retail category.
Customers use the interactive products, on their own or with a salesperson, to design, customize, and order their perfect bed.
Figma wireframes & designs are available to view off-site - just ask!
A large touch-based interactive encourages shoppers to find their aesthetic, then swap out beds and colors to customize the room to find their personal style.
Attract loop for Inspiration Bar
We created a set of nine unique 3D rendered rooms to give users a starting point to creating their dream room. Each room contained several 3D bed and color choice for hundreds of possible configurations.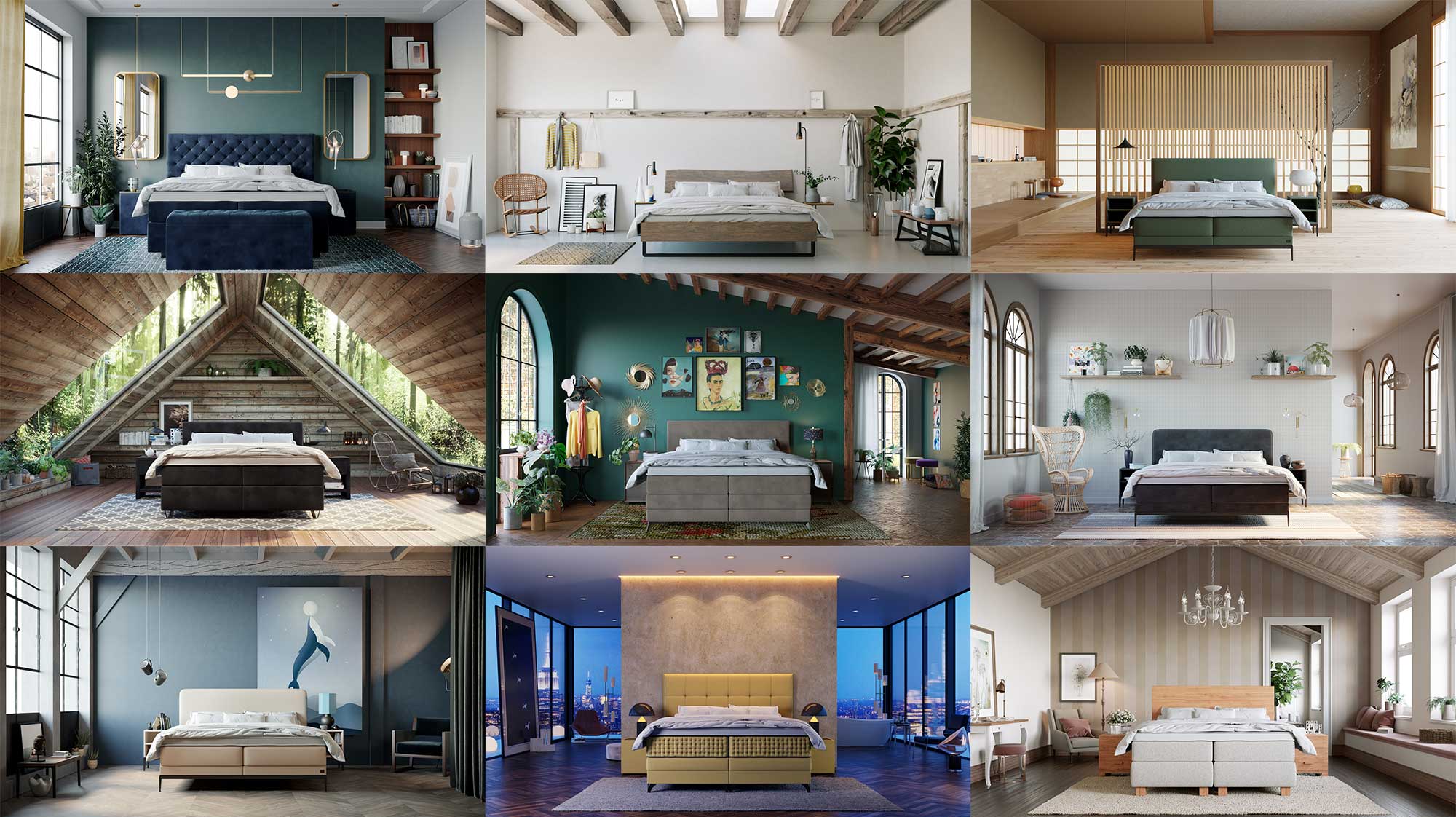 3D Room Styles for Inspiration Bar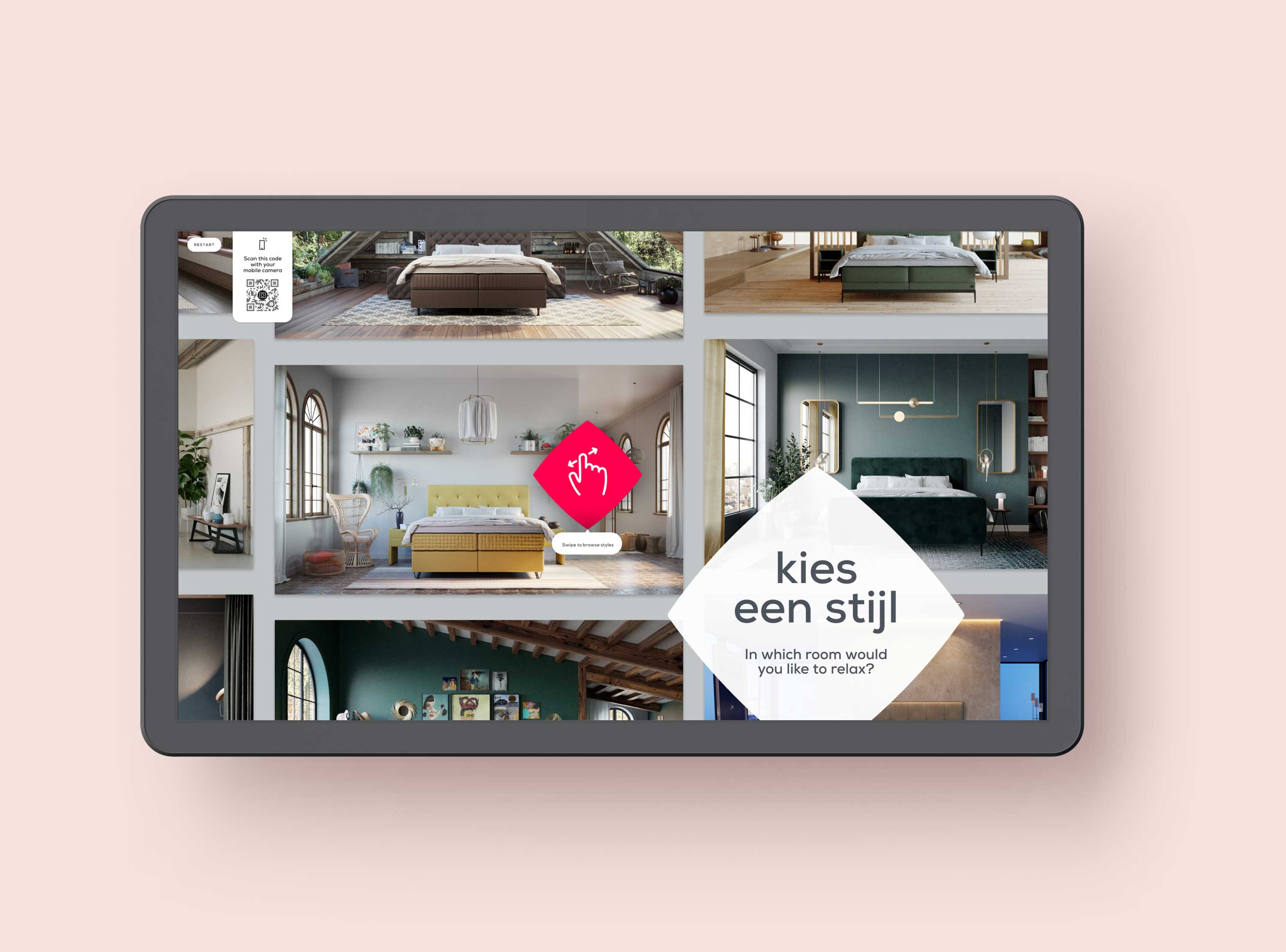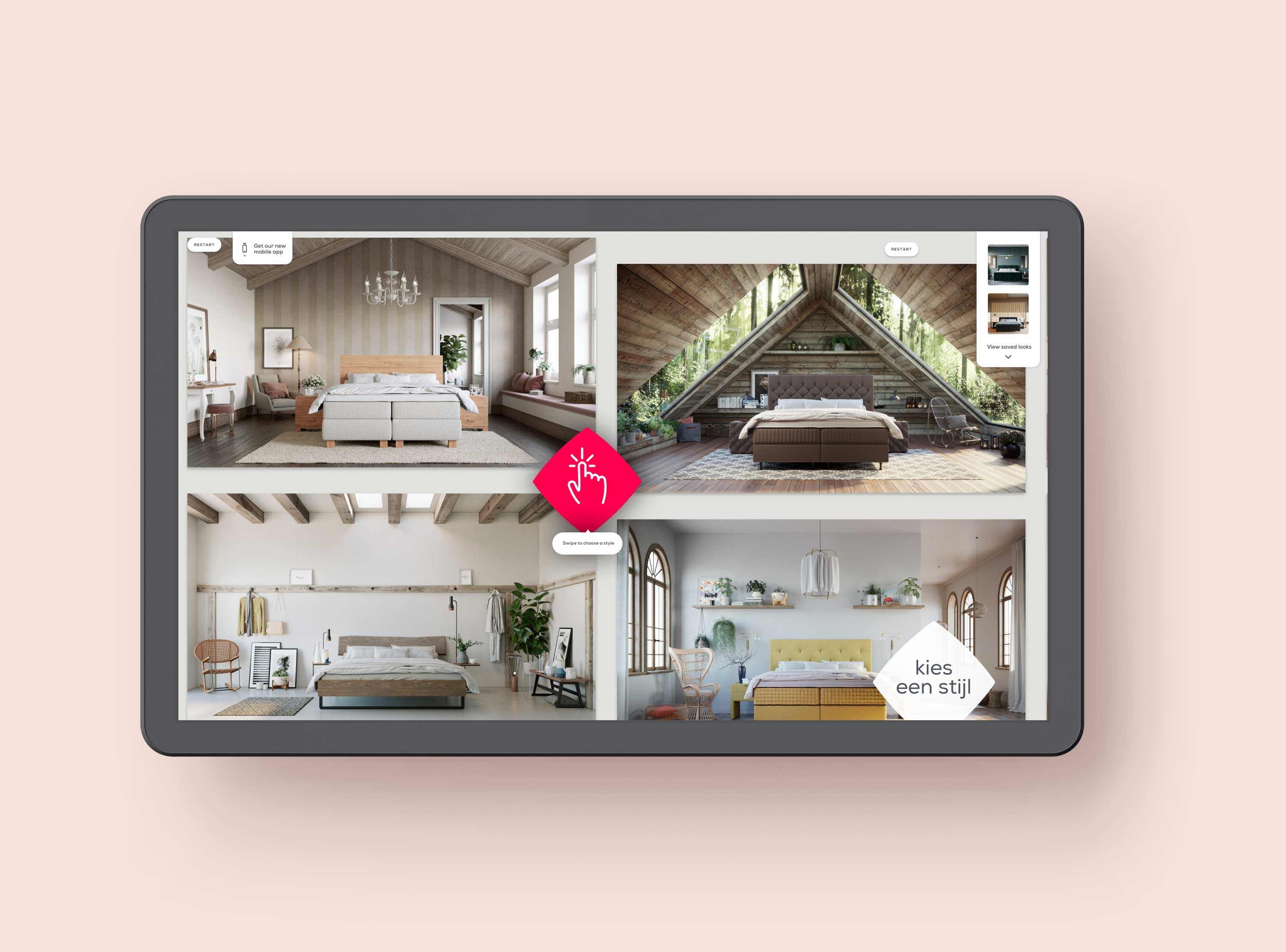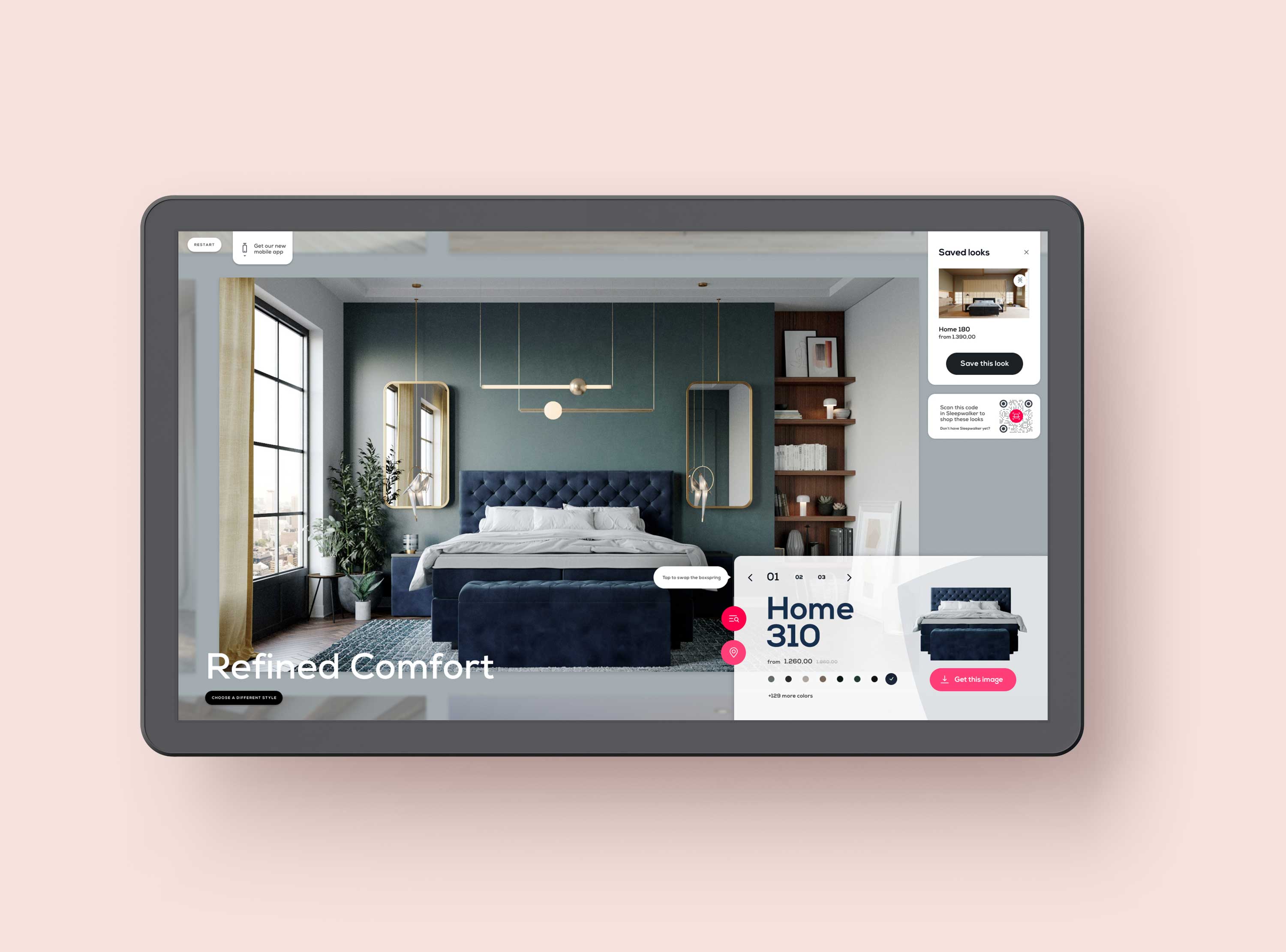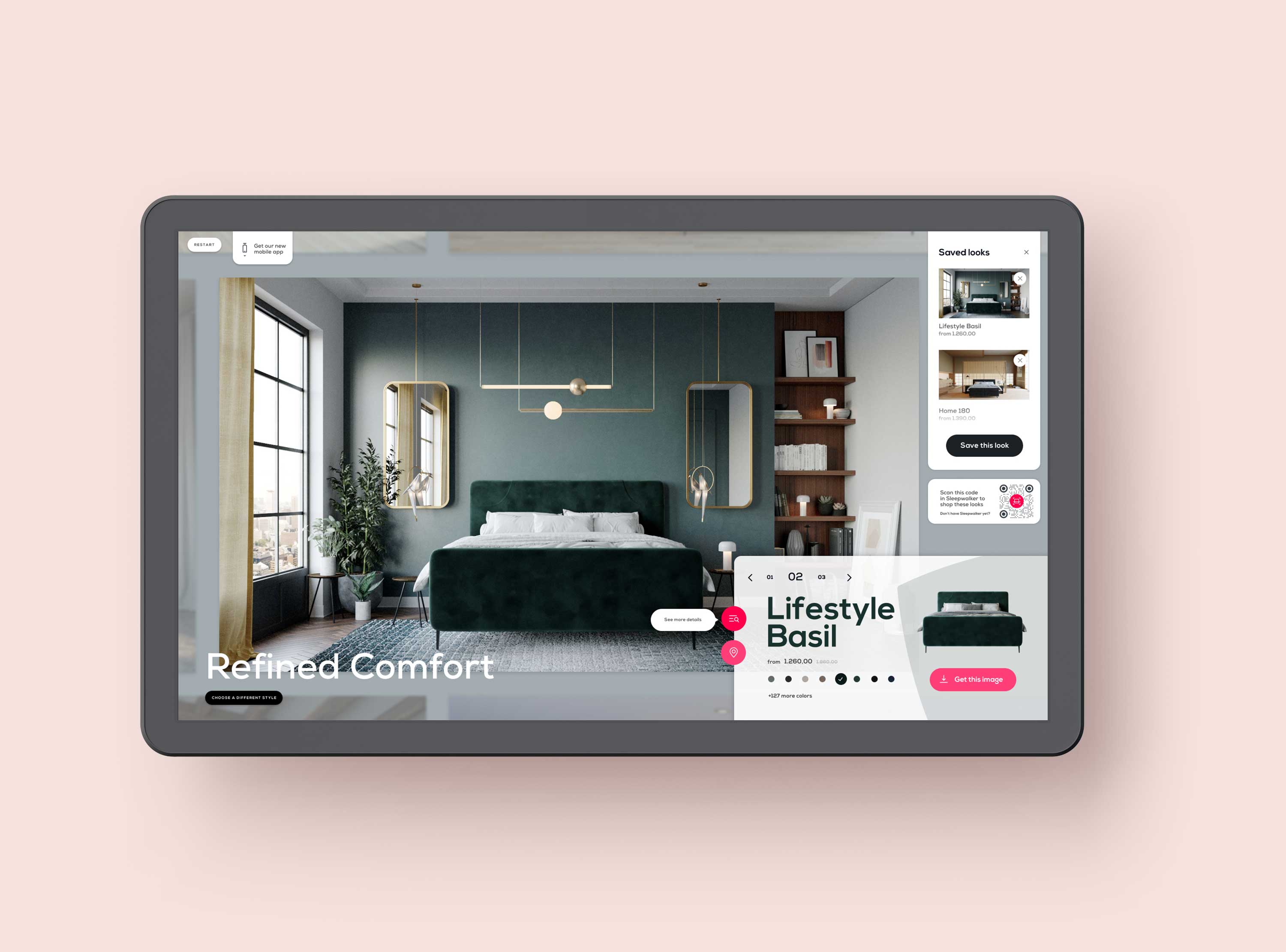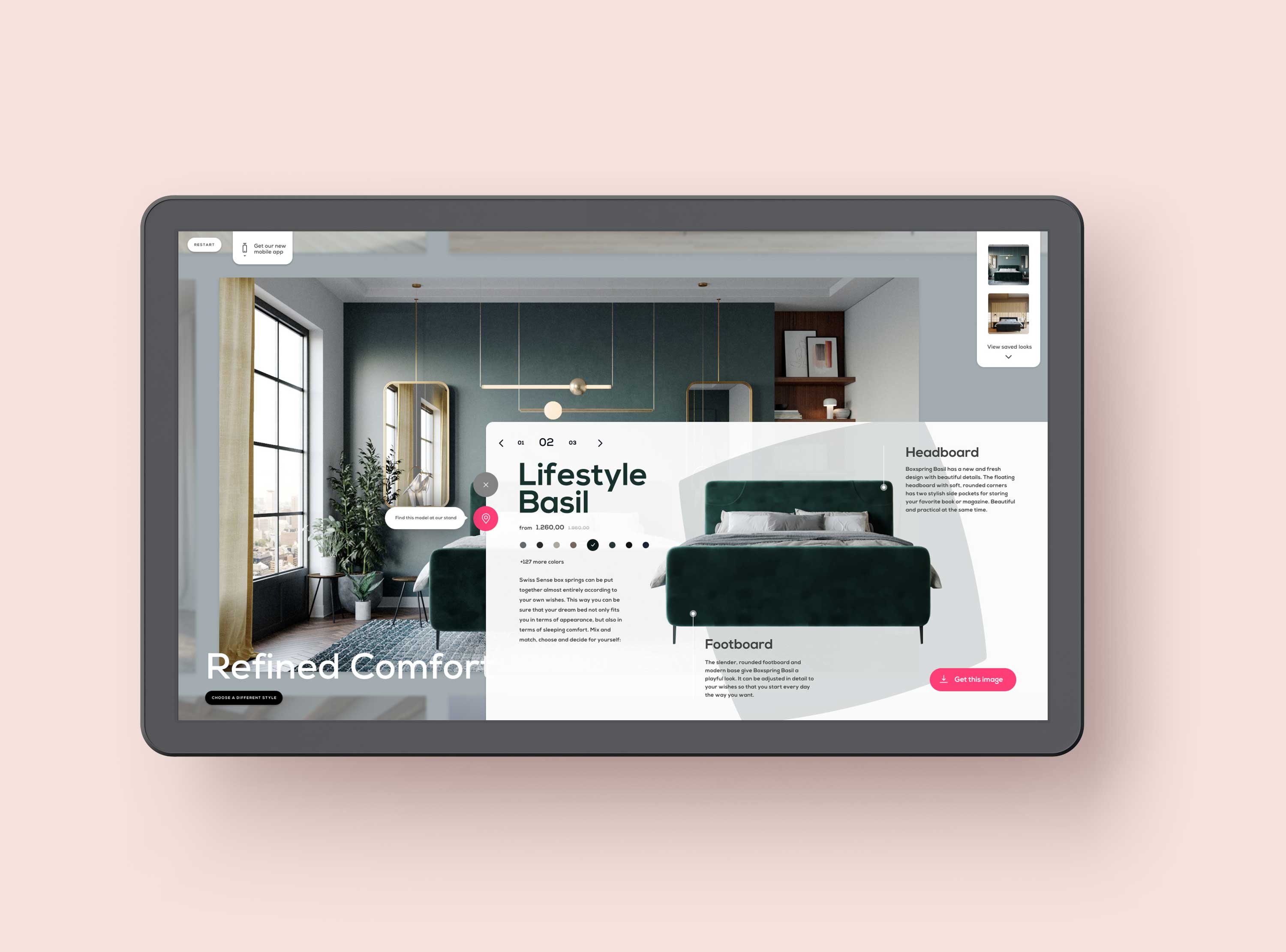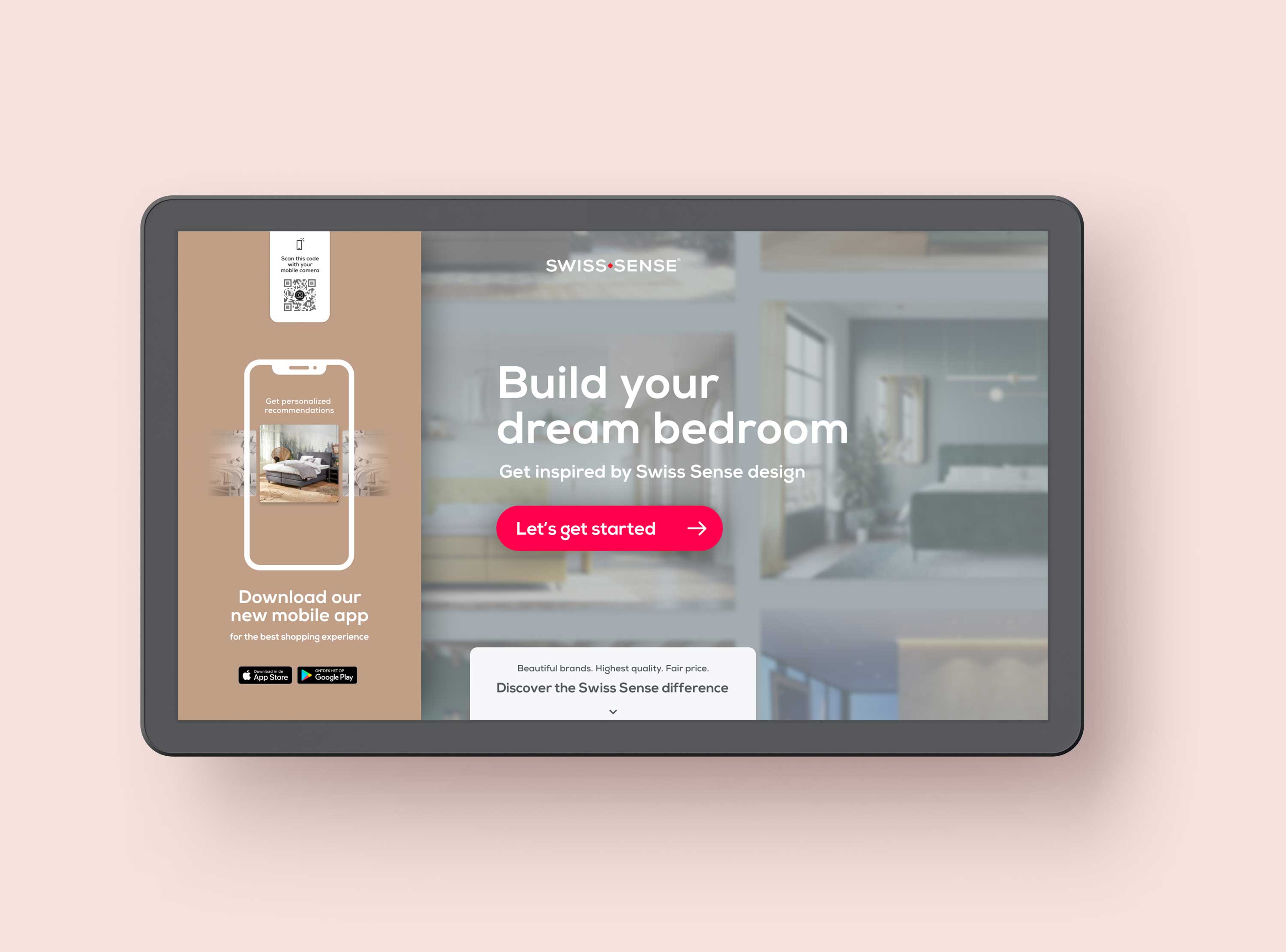 We developed the "Winkelportaal" app to upgrade the in-store checkout experience. This tablet-based configurator connects with point-of-sale to offer a streamlined shared visual throughout.
Winkelportaal also retrieves creations from Inspiration Bar and the user's saved configurations from the mobile shopping app, "Sleepwalker".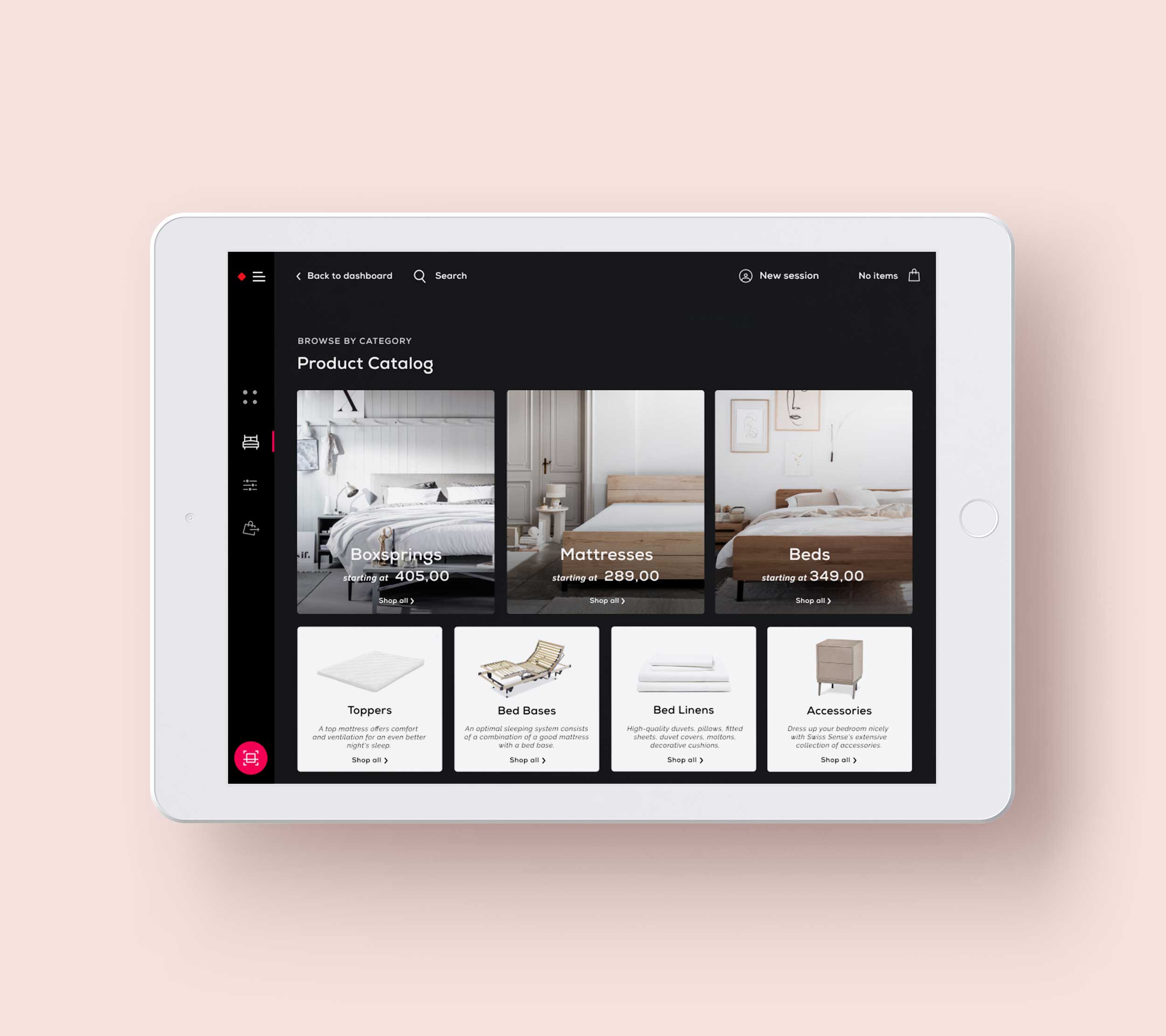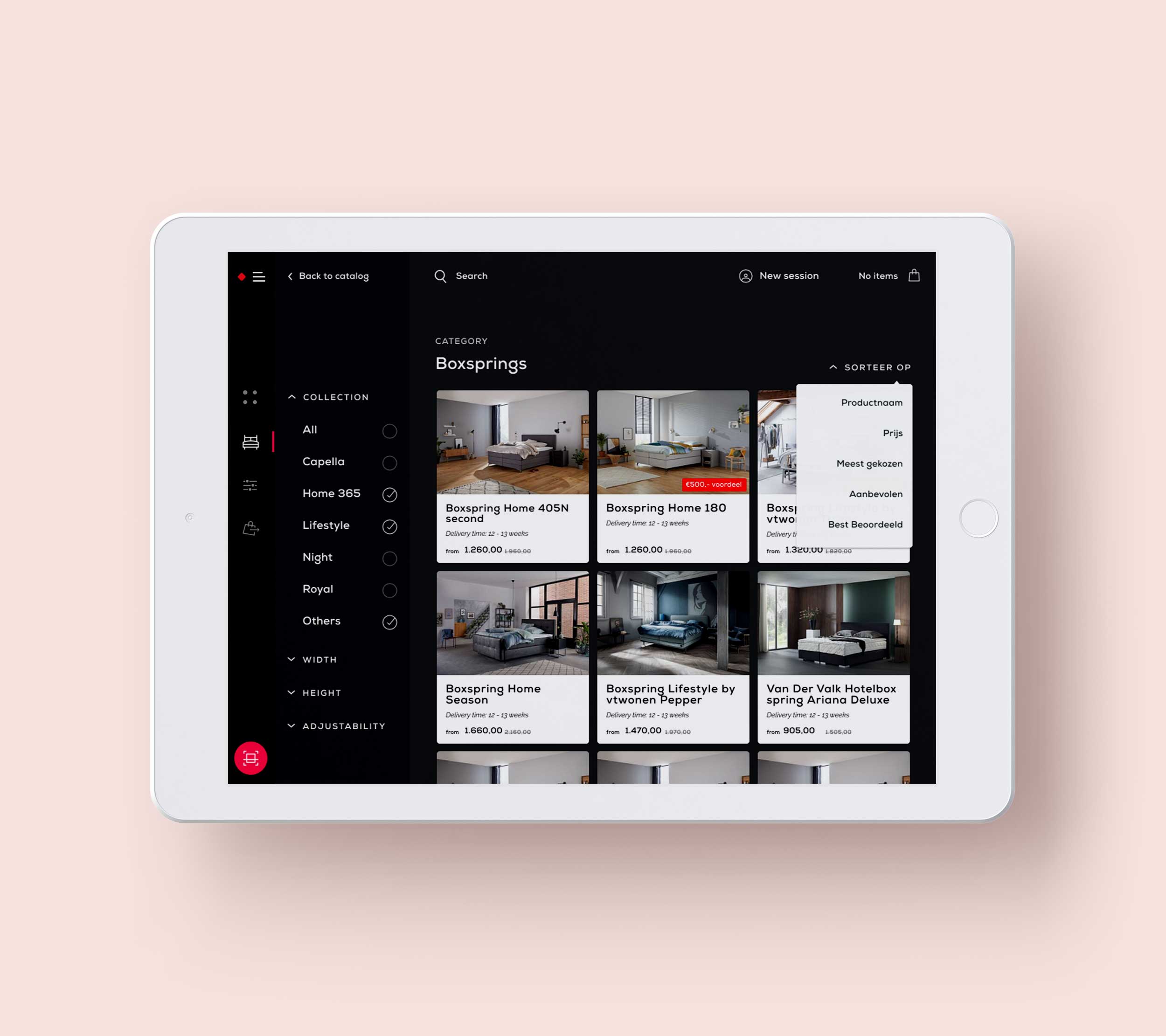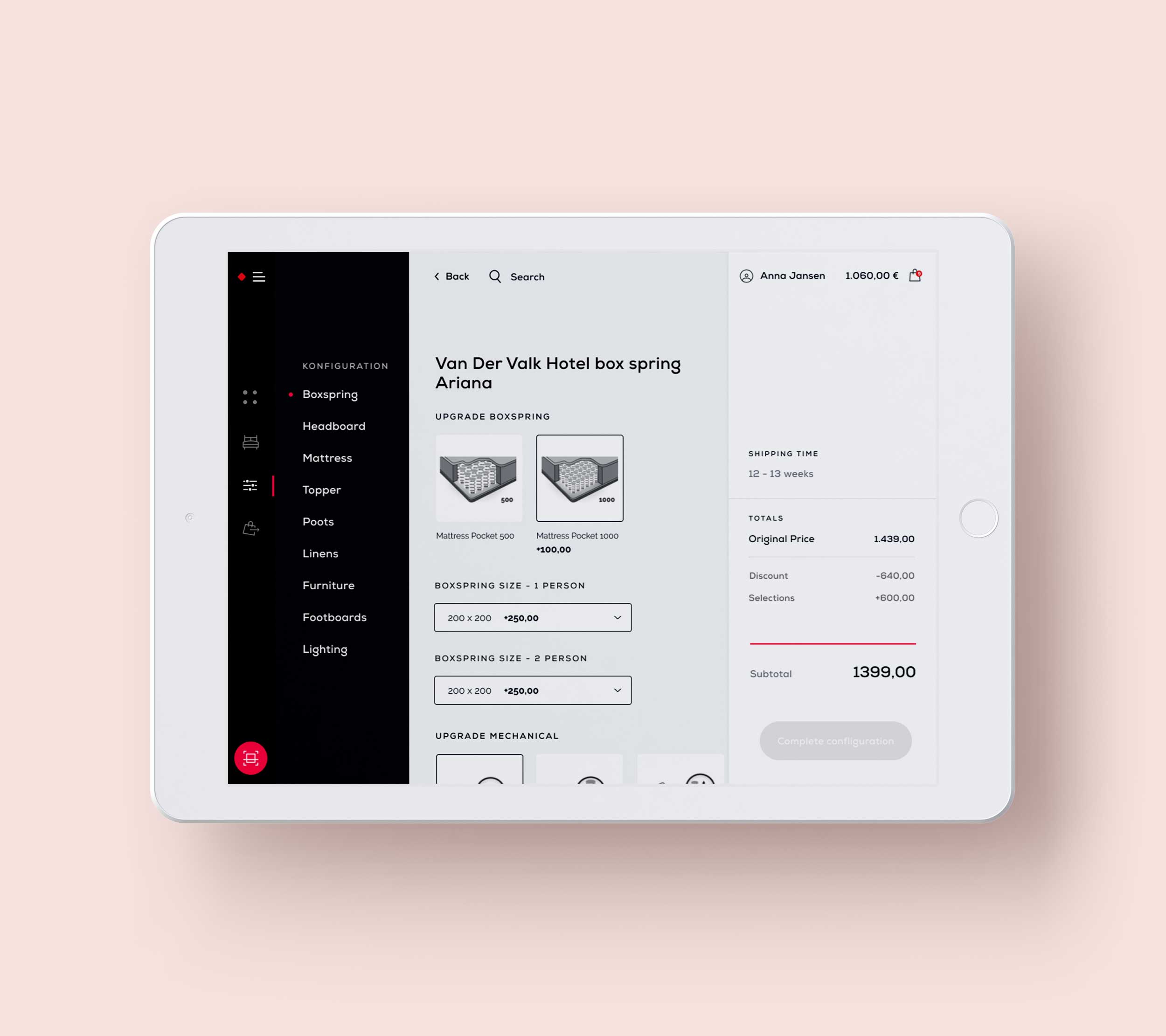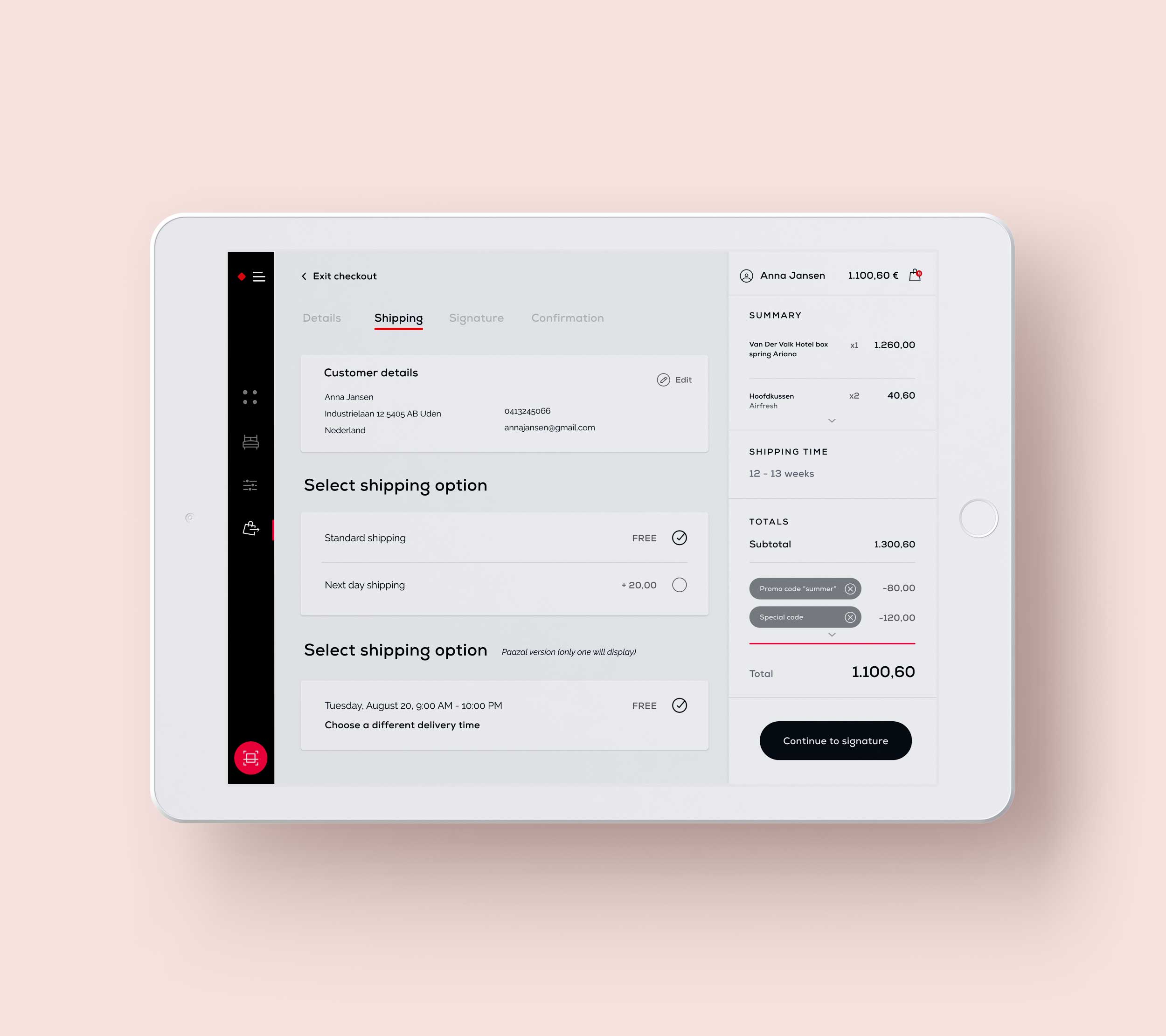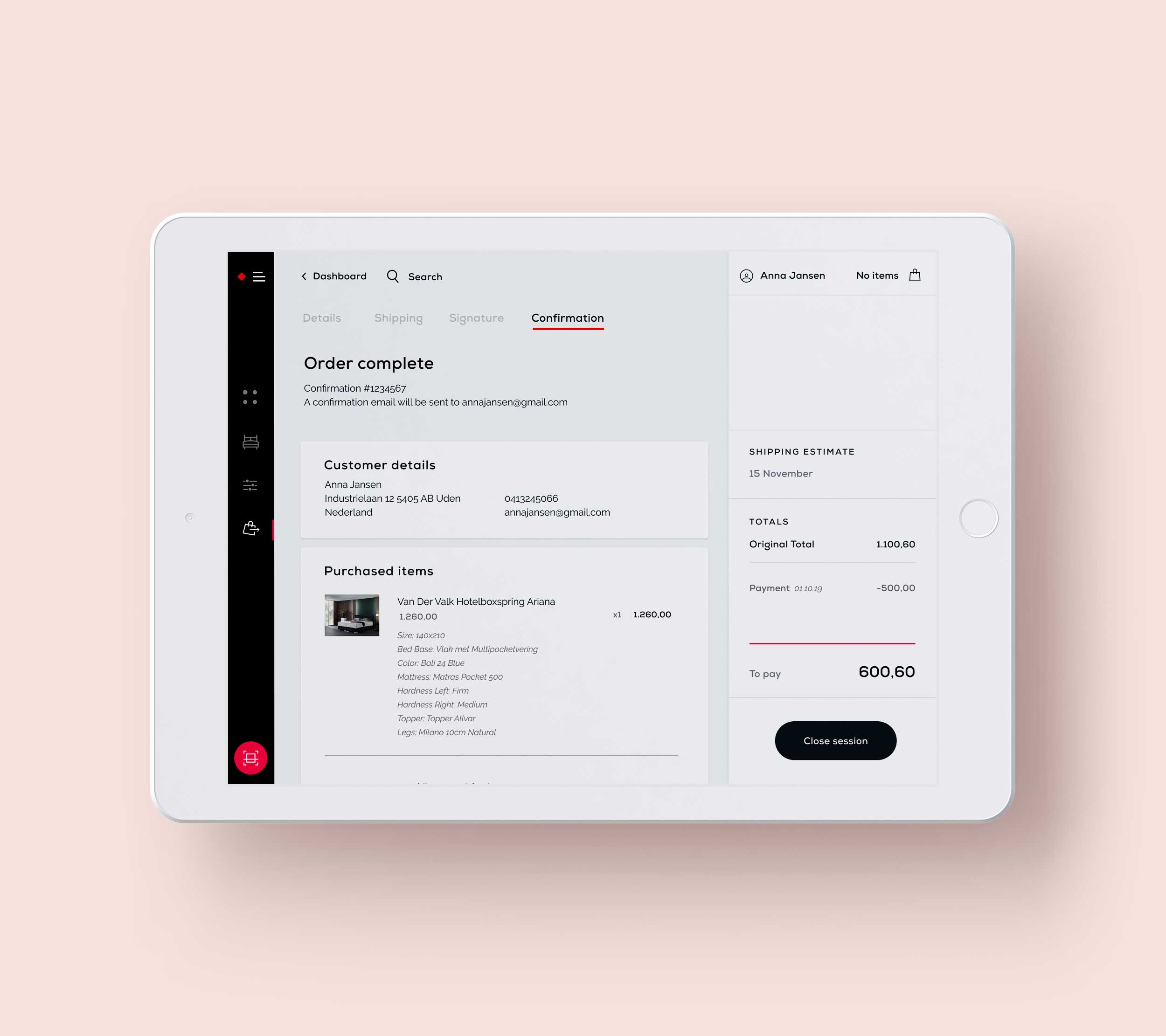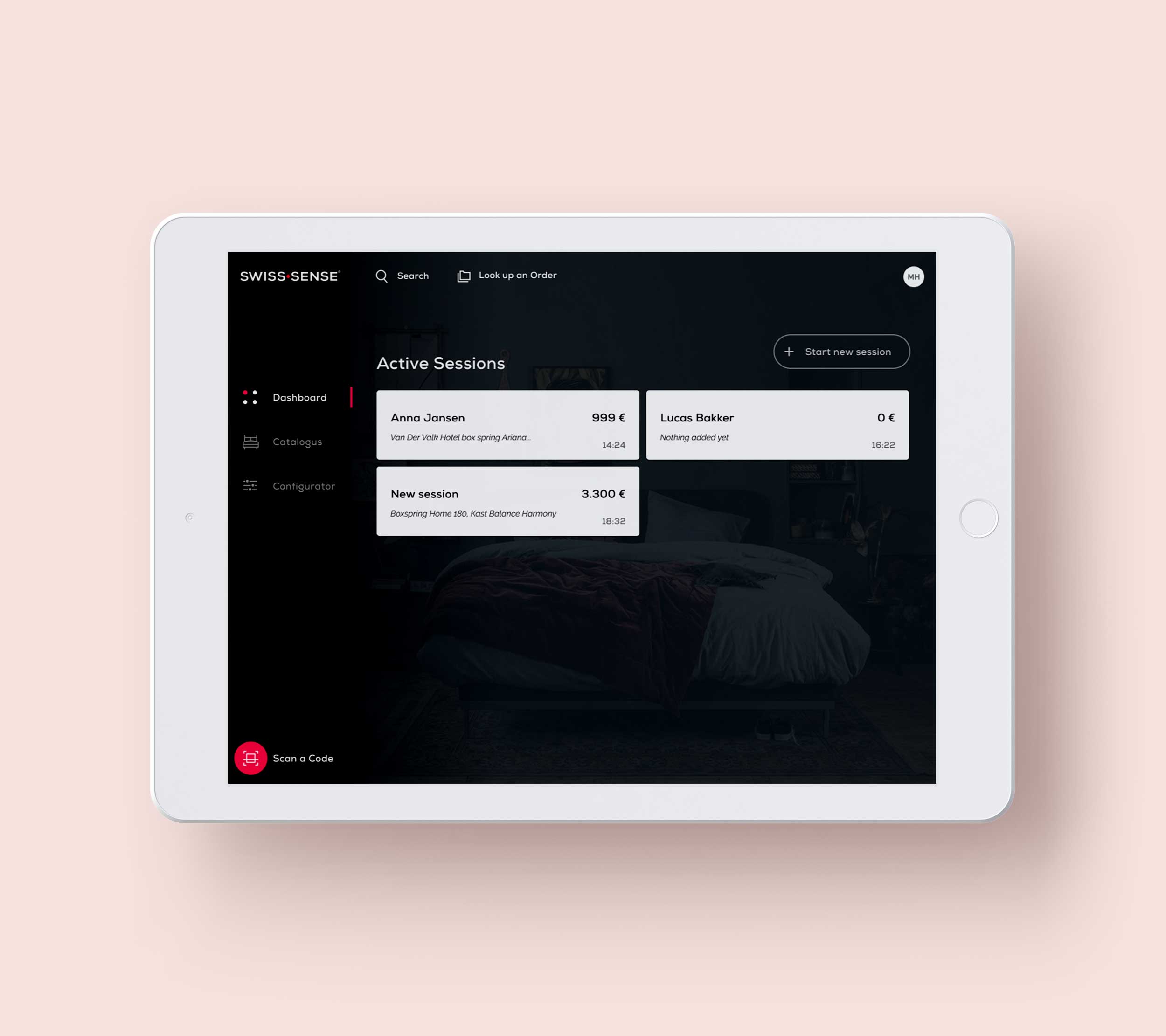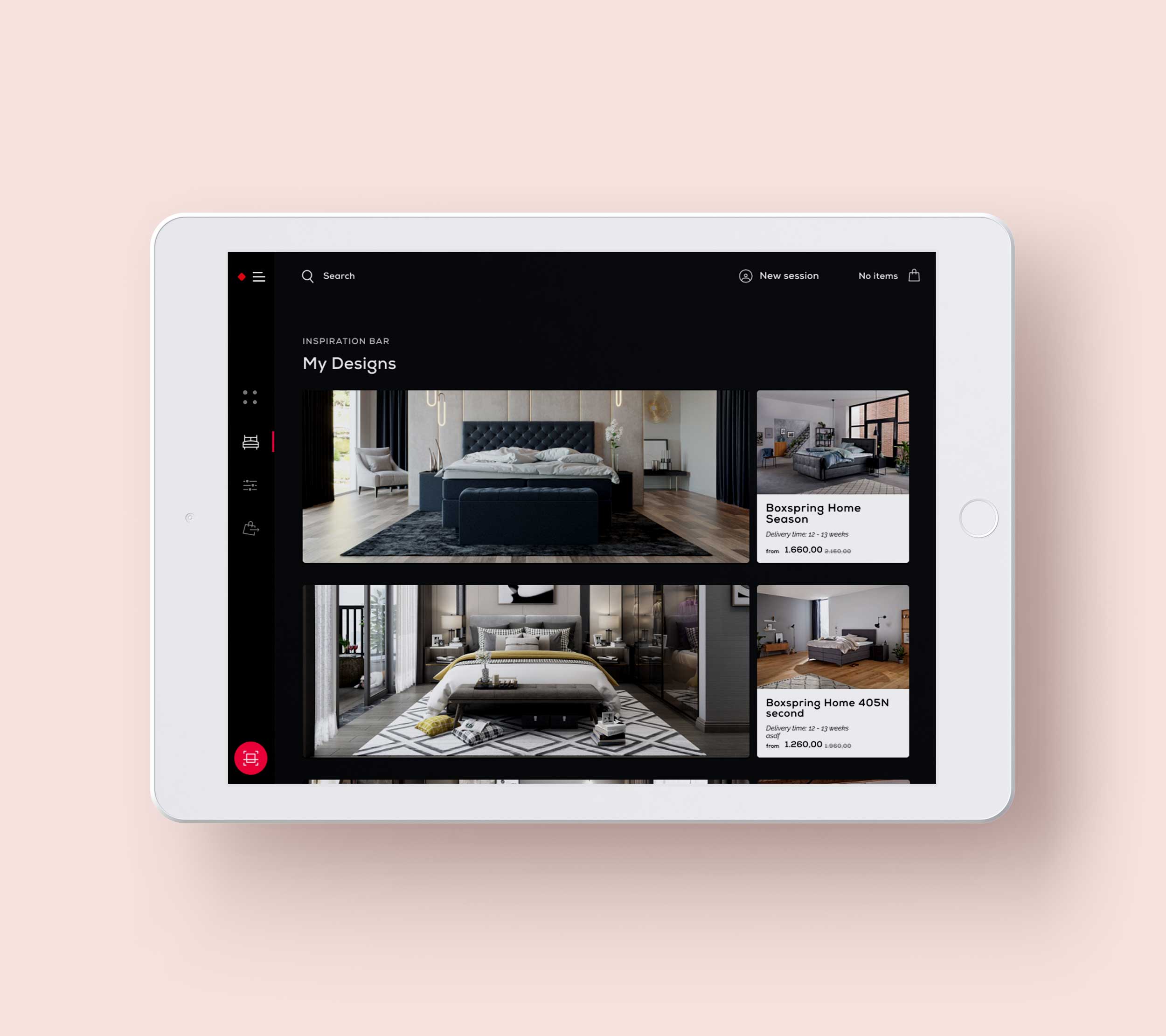 Our team visited Swiss Sense stores in the Netherlands to research and collaborate with corporate and local sales teams.
As part of our project deliverables, we compiled a comprehensive documentation of our research, future concepts, and a plan for moving forward.